Fall-Themed Activities: Social Distancing Style
After eight months of quarantine, many people are finding it difficult to remain patient and continue following social distancing guidelines. COVID-19 cases have been rising again, and it is important now more than ever to continue avoiding contact with others as much as possible. However, staying safe this fall doesn't have to be boring! Here are three fun autumn-themed activities, all recommended by BCA students, that will give you something other than homework to do with your free time:
Bake something! As recommended by Roni Feldmen (ABF 2023), baking is a great way to relieve stress and it comes with the added bonus of getting to eat what you make! If you want an easy fall recipe, try making these basic sugar cookies. To make them fall-themed, roll out the dough using a floured rolling pin on a flat, floured surface and use cookie cutters to make them into fun shapes, such as leaves or pumpkins. If you don't have any cookie cutters, a round cup would work as well to make each cookie a perfect circle. After they finish baking and cooling for at least thirty minutes, you can frost them using store bought (or homemade) icing and any other decoration of your choice (such as sprinkles or candy), both of which can be found at your local supermarket. For slightly more experienced bakers, this snickerdoodle apple bread is the perfect treat to include in your Thanksgiving feast! It adds a nice twist to the classic snickerdoodle cookie, and granny smith apples help offset some of its sweetness. Both of these recipes are great for autumn and they are even more fun to make with friends and family (virtually, of course)!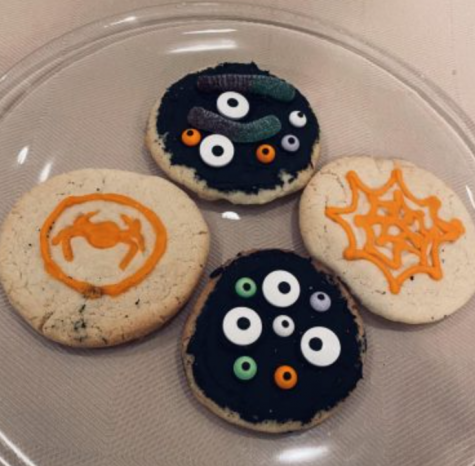 Homemade Sugar Cookies Made By Mia Wasserman and Roni Feldman 
Go hiking! If you love the outdoors, then this may be a fun option for you! Roni suggested some easy trails in Bergen County, such as those at Tenafly Nature Center (Tenafly, NJ) and Flat Rock Brook Nature Center (Englewood, NJ). Both are typically the most crowded around 2 pm on the weekends, so to avoid being around too many people, try to go earlier or later than this time. For more advanced hikers, trails at Harriman State Park (Ramapo, NJ) and Bear Mountain (Stony Point, NY) are good options. Both have several different trails, some more difficult than others, but all with incredible views. The mountains are especially colorful and beautiful during the fall, but leaves can sometimes make them slippery, so wearing hiking shoes is recommended if possible.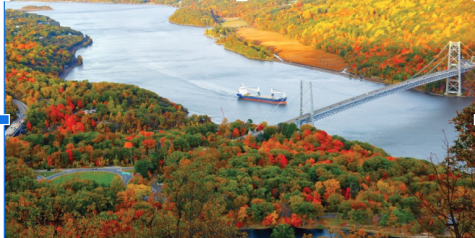 Decorate pumpkins! Suggested by Lindsey Wiessner (AAST 2023), carving or painting pumpkins is a great activity to do virtually! Everyone knows their own creative abilities, and thus can cater their design around to fit them this. People can also choose their decorations based on their interests. For example, if someone likes Disney, they could paint Mickey Mouse on their pumpkin. This activity is completely customizable and when you're finished, you'll have a beautiful pumpkin to decorate your house with!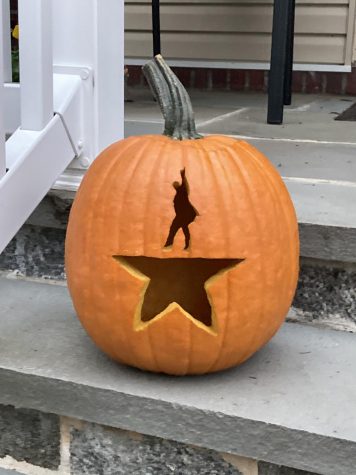 Hamilton-Themed Pumpkin Made By Lindsey Wiessner (AAST 2023)
Even though quarantine has been extremely hard, it's given us the opportunity to try new hobbies that we never would have thought to try before. We've learned not to take anything for granted, especially our safety. Nonetheless, participating in fun activities such as these is still very important, as they will help you stay positive while testing negative!