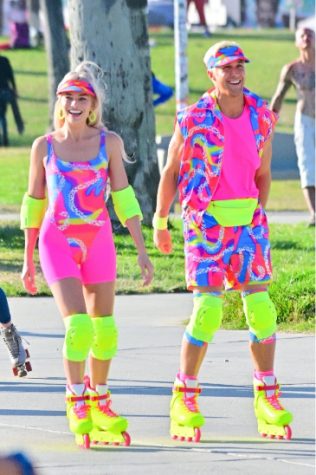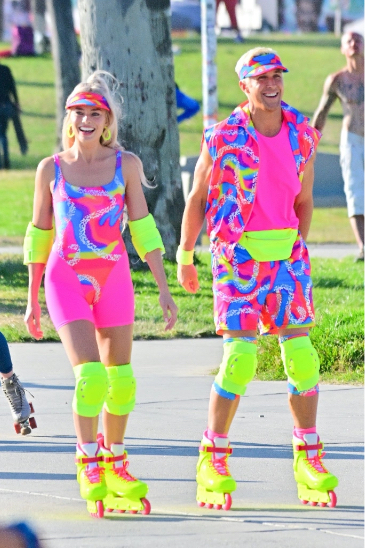 Barbie has been a symbol of empowerment, fashion, and limitless possibilities for over six decades. Her impact has especially reached current teenagers, as she was a prominent character in the animation entertainment industry during the years of their youth. To the delight of many BCA students, roughly 20 years after her premiere as an animated character, she will appear in live-action on the silver screen.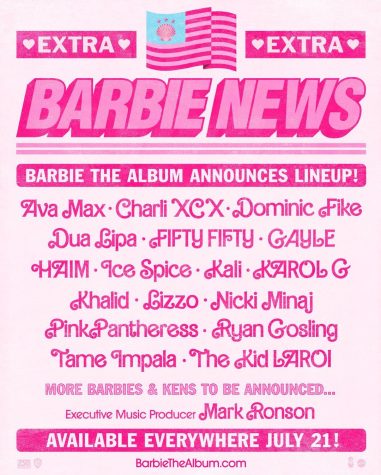 One of the many major attractions of this upcoming movie is the captivating soundtrack, including multiple original songs starting with Dua Lipa's "Dance the Night," released on May 25th, 2023. Additional artists on the soundtrack include Nicki Minaj, Ice Spice, Lizzo, Charli XCX, HAIM, and GAYLE. Furthermore, Ryan Gosling will venture into music once again by singing his very own song for the movie entitled, "I'm Just Ken." This star-studded lineup is sure to prove successful upon the movie's release. 
Not only does the movie's soundtrack feature many famous artists, but it also boasts an accomplished and diverse cast. Of the most popular stars, Margot Robbie and Ryan Gosling will appear in the film as main characters Barbie and Ken. Additionally, Kate McKinnon, America Ferrara, Simu Liu, Alexandra Shipp, Michael Cera, and Ariana Greenblatt are all set to play a variety of Barbies, Kens, and other dolls. 
Recently, there has been a growing demand for diversity and inclusivity in media and entertainment. With the diverse cast, the live-action Barbie movie aims to address this, promote inclusivity, and create a new sense of relatability with its audience or new audiences. According to researchers at Ohio State, Carnegie Mellon, and Rutgers, the movie will likely be successful in this sense, as results of a 2005 study found that films with more diverse casts performed better with audiences in general, not just minorities. 
According to a survey of 60 BCA students, 83% of students think that the movie's cast is successful when it comes to representation. Furthermore, 74.1% believe the movie will be more relatable to a broader audience than previous animated Barbie movies. Overall, 64.3% of students reported that the cast increased their excitement for the movie. 
Beyond diversity and representation, increasing demand for more diverse bodies in media has impacted numerous companies as they receive backlash for their lack thereof, including Mattel, parent company of Barbie. Due to her nearly "perfect" appearance, Barbie has created an unrealistic standard of beauty in the past. According to Vulture, this new Barbie movie, however, will focus on the doll's journey to acceptance of imperfection. 64.9% of students believe that the message, if executed correctly, will change the way body image is associated with the Barbie brand. Nevertheless, 28.6% of BCA students doubt the success of the Barbie movie in portraying the struggles of coming to terms with imperfection.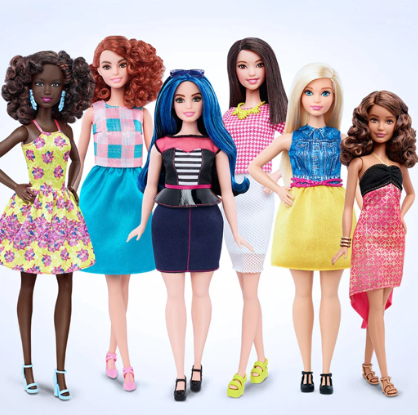 One of those students, Akera Bowden, a sophomore here at BCA, explained, "I am interested to see if the Barbie movie will accurately portray the struggles of coming to terms with the pressure to be perfect, but I don't think it will. I think it will have an overarching statement about society, but I do not think it will be strong enough or powerful enough to change the way a large group of people think."
The fact still remains that Barbie movies are not known for reaching audiences above elementary school-aged children,  as the original brand was created as a toy for children. Furthermore, it has not been until recently that Mattel experimented with more diverse Barbie dolls, including the 2016 release of a line of Barbie dolls featuring various body types. These facts make fans question the movie's ability to address topics, including body image, successfully. 
Regardless of the movie's success in addressing these weighted topics, many look forward to the film for the classic Barbie style. "I think the Barbie movie will make young girls feel empowered by letting them know that they can pursue their passions while not having to sacrifice their personal fashion sense and style," said Bowden. Barbie is primarily associated with her success across various professions, which she gracefully executes with a distinctive sense of style.
In today's digital age, trends spread like wildfire through social media platforms. High school students are highly active on platforms like Instagram, TikTok, and YouTube, sharing and consuming fashion content daily. As news and images from the Barbie movie circulate online, they will amplify the film's impact on fashion trends. In fact, within hours of the movie's April 4th, 2023 trailer release, analysis of Google search data revealed that searches for "Barbie fashion" reached 106% worldwide. 
This rapid consumption of fashion-related media leads to shorter-lived trends, known as micro-trends. While the impact of the movie's fashion and costumes has not yet reached the halls of high schools, it will likely affect fashion upon release, if not in major long-lasting components of current fashion, then in micro-trends. These micro-trends are likely to be seen often and in combination with summer fashion essentials such as bold colors, throughout the summer, hence, the Summer of Barbie. The result of this combination includes vibrant colors, feminine elements, tulle skirts, crop tops, high-waisted shorts, as well as sequin, rhinestone, and fur accents, all coming together to create "Barbiecore" fashion.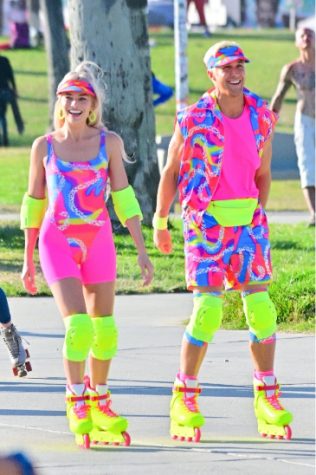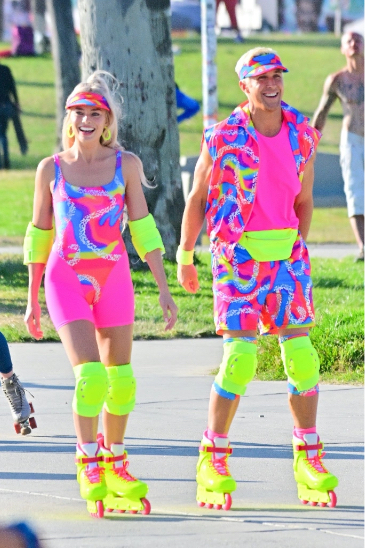 Bowden commented on the likely extent of the movie's impact on the fashion industry, "I am not really sure if costumes will change the fashion industry in a huge way. I think they will play into current trends and not really make new waves in fashion." Specifically, she offers the example of roller skating as a possible micro-trend for the summer, as it appeared in the movie trailer and on-set pictures. 
The live-action Barbie movie has the potential to make a profound impact on various aspects of the lives of teens. Whether through its diverse cast and representation, addressing sensitive topics like body image, or influencing fashion trends, the movie has captured the attention of both supporters and skeptics. As its release draws near, the transformative possibilities of Barbie's transition from animation to live-action are eagerly awaited, with the potential to shape cultural narratives and inspire discussions on empowerment, inclusivity, and the evolving perception of the iconic Barbie brand.