Meet the Teacher: Ms. Kaba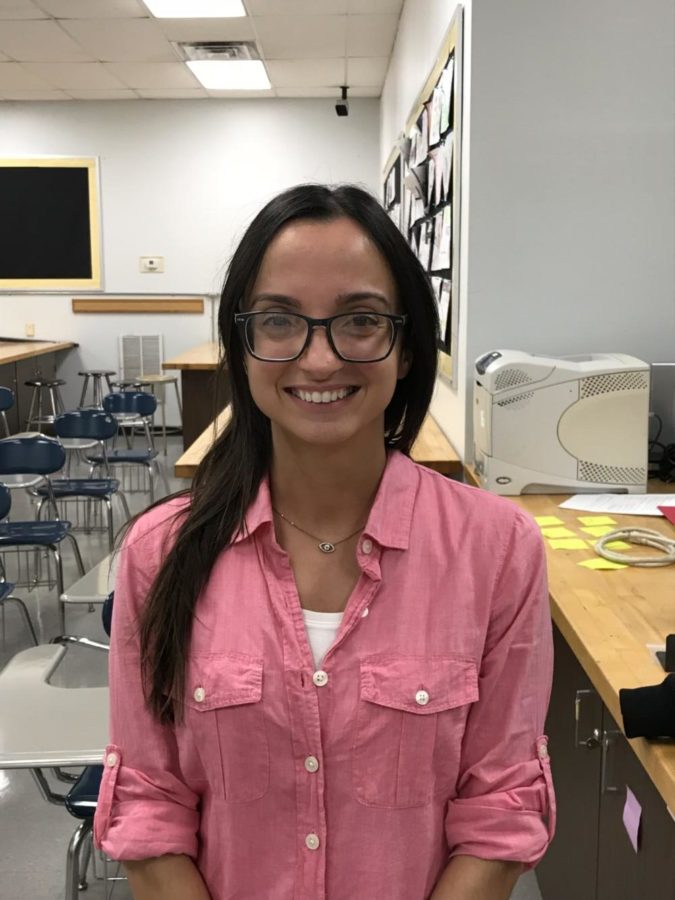 Hang on for a minute...we're trying to find some more stories you might like.
"A reader lives a thousand lives before he dies. A man who never reads lives only one." -George R.R. Martin
As a new addition to the English department at BCA, this quote Ms. Kaba lives her life by is very fitting. Residing in New Jersey for her whole life, she attended Ramapo College and taught high school students in Morris County for three years before coming to teach sophomores and freshmen at BCA.
When she was young, Ms. Kaba always thought she was going to be a teacher, aside from a short-lived dream of being an interior decorator. "I realized I just wanted my house to look nice," she laughed, and that was that. She was even voted "most likely to become a teacher" in her high school yearbook. Her greatest inspirations were her own English teachers and her love of reading; they made her think about the way the world worked, which is something she wants to instill in her own students. She said one of the best parts of attending Ramapo was also a great professor who "really flipped the way I see things," as well as the small, interactive campus.
In the classroom, one of the most important things to Ms. Kaba is to keep students engaged, as she believes standing and lecturing in a monotone voice is boring. She says she teaches high school because of the more advanced texts, which lend themselves to students thinking "bigger"; she wants to expand her students' minds and encourage their pursuit of knowledge, not just make them read about literature. Student interaction is her favorite part of the job because every day there's something new, and the personalities are endless.
With one older sister and one younger, Ms. Kaba is the middle child in her family. In school her favorite subject was, of course, English, and she's torn between science and math as her least favorite but ultimately chooses science. She was also part of her high school's Spanish club and field hockey team.
As a language arts teacher Ms. Kaba must have some favorite literature, so the Chronicle asked her what she would recommend: she chose 1984 by George Orwell. Currently there aren't any books she's reading in her free time besides the ones she's teaching. Her must-have smartphone app is currently Spotify – "I listen to it all the time," she says. As for a song she knows all the lyrics to, she says, "I know too many to count."
Ms. Kaba's favorite things to do on the weekend are to try new recipes when she cooks and bakes, as well as go to concerts. Her own favorite meal is lasagna, and her best dishes to make herself are breaded chicken with barbecue sauce, shakshuka – which is a dish of eggs poached in a sauce of tomatoes, chili peppers, and onions, and spiced with cumin – and blueberry cheesecake. Ms. Kaba also enjoys spending vacations traveling; among the places she's visited are Greece, Spain, Portugal, and San Diego. Her dream vacation would be Fiji or Australia because she finds them "exotic, remote, and faraway places."
Along with being a great cook and world traveler, apparently she'd be well-suited in a survival situation. When asked how long she would survive a zombie apocalypse, Ms. Kaba laughed and said, "I hate zombies, so I think I would make it my goal to never encounter one. I would survive for a while because I'm pretty fast, so I think I can outrun them."
In five years, Ms. Kaba sees herself with her master's degree, working on her PhD if she's not already finished with it, and of course still teaching – of course, at BCA!