Bergen Tech Knights Football Kicks Off Season with Impressive Wins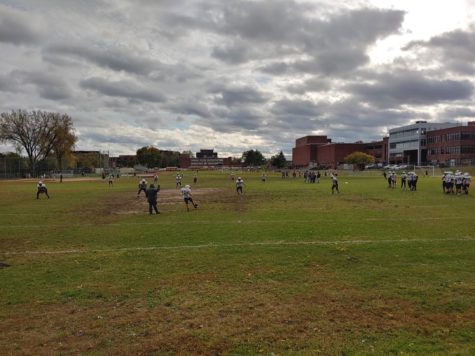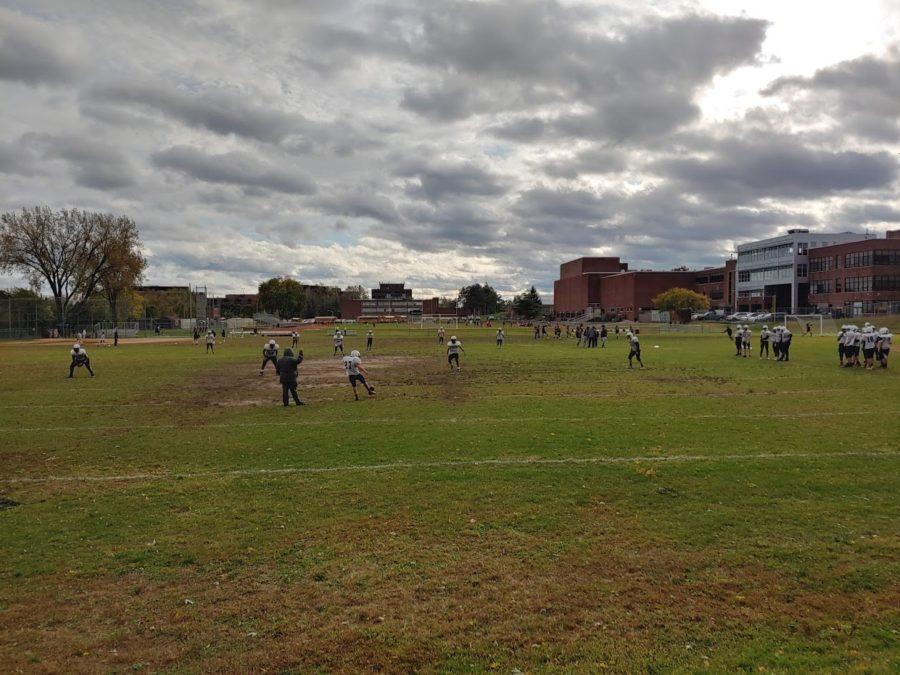 On September 5th 2019, the Bergen Tech football team broke their 29-game losing streak with a 35-0 win against Fort Lee.
Senior Francis Gargiulo scored three touchdowns for the Knights, and freshman Nazar Fedorko kicked two field goals along with three extra-point kicks to give the Knights a substantial lead. A Bergen Tech safety and senior Bradley Mika's touchdown sealed the Knight's victory. The game, which was the 2019 season opener for the Bergen Tech Knights, was the first win the team had experienced since 2015.
"We felt great…[it] is a feeling that is unmatched in many aspects of life… especially after 3 years of tough and close games," said Head Coach Ryan Lynch when asked about the emotions felt after the shutout victory.
A freshman on the team also said, "We showed the world that we weren't going to be stepped on anymore."
Nine days later, on September 14th, the Knights played another dominating game, beating Fair Lawn 30-7. After an initial Fair Lawn touchdown, Knights junior Evan Nicholas scored two touchdowns, and Gargiulo and Mika both scored one. This, along with one field goal and three extra-point kicks by Fedorko gave Bergen Tech the win with a hefty 23-point score difference.
According to Coach Lynch, the team's improved performance this year is due to experience. The upperclassmen have stuck around since they were freshmen, so their time on the football field has amassed. They have learned over the years, and the underclassmen are now following their example. The coach says things are finally clicking for the team.
Coach Lynch also credits the two consecutive wins to hard work and perseverance. He also praises his player's consistency, saying, "[Our] guys could have quit at any time over the last three years, but they never did. A true player will stick around through tough times and hold faith – and we have them."
While Knights have also lost two games since their victories, four more games remain in the regular season, and the team's outlook is optimistic. "We plan on bouncing back and continuing to prepare for every game just as we do every single week." Coach Lynch says, "There are plenty of more bright days to come for Bergen Tech Football."