AVPA-T seniors are taking matters into their own hands with a Halloween-themed dance performed at BCA's annual Halloween assembly. This spooky responsibility vested in the senior class is a fitting start to their journey toward independence. Assemblies at BCA have served time and again as sources for audiences to engage in entertainment that is a product of student involvement and dedication. The Halloween assembly, in particular, spotlights the talents of AVPA-T's seniors in the form of dance, a subject which they have studied in different styles throughout the course of their high school experience. 
Unlike the performances that Ms. Crochet, BCA's esteemed dance teacher, coordinates with clear experience and strategies to boot, the choreography of this dance is decided entirely by the eleven member class, alongside costuming and music selection. This way, the ability to explore full creative potential is not restricted by a dance with its ins-and-outs worked out by an instructor. 
This project for the seniors has been a custom at BCA, with past performances ranging from murder mysteries to zombie apocalypses. Though preparations are typically set to begin once the school year arrives, the students may brainstorm and conceptualize different ideas over the summer to decide on a theme. This year's theme, which the seniors have decided to keep secret until the piece is presented to the entire student body, is set with the intention of promoting the holiday spirit. 
When asked about the message that the audience is meant to receive by watching the live performance, Julianne Chase, a current AVPA-T senior, commented on the academy's recognition on a larger scale.  
 "I hope the audience is entertained by the dance, and maybe leaves with a larger appreciation for the theatre academy in general and the hard work that we put into our art. But mostly, we just want them to have a good time!"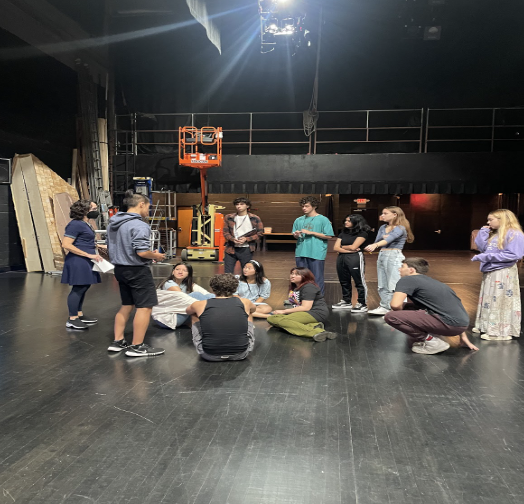 With at least three years worth of experience in variations of dance, the seniors are well-versed in terms of movement and viewpoints. These styles tend to coincide with one another in certain areas, and differentiate extensively in others, facilitating the opportunity for smooth transitions if they are combined in a single dance. The seniors have recognized the capacity to integrate multiple styles and plan to use it to their advantage, with ballet, jazz, and tap being their main focuses. 
Eunice Hwang, an AVPA-T senior who is helping with choreography, described a "plan to incorporate both ballet and hip hop styles within this dance, which is really exciting! It makes for a fun contrast." Eunice added, "It also allows our classical dancers to show off their skills while also letting us explore a more modern street style."
This year's Halloween dance will be put on during school hours, providing all grade levels with the opportunity to witness the continuation of a tradition beloved by students and staff alike.