What's Going on With TikTok?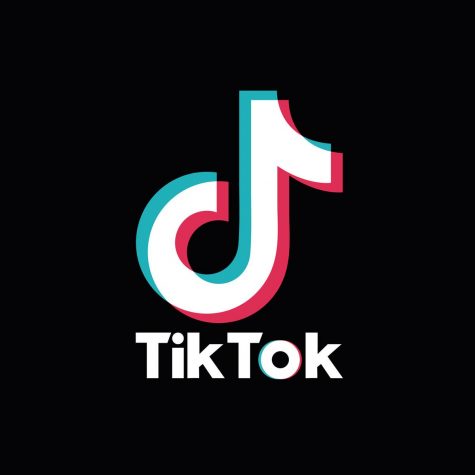 Let's talk about TikTok. The ByteDance owned application, which boasts hundreds of millions of downloads globally, has a tumultuous track record, both with its users and with various governments. In the United States, recent privacy concerns have nearly caused the Beijing-based app to be banned (with backlash from users, of course). While TikTok's future continues to remain unclear, these controversies certainly are not new, nor is the nation alone in attempts to regulate the app.
Over the past few months, TikTok has been toeing the border of being banned from the United States amid data privacy concerns. The ByteDance owned application, which boasts hundreds of millions of downloads globally, has a tumultuous track record, both with its users and with various governments. While TikTok's future continues to remain unclear, these controversies certainly are not new, nor is the nation alone in attempts to regulate the app.
In early 2019, when TikTok was still Musical.ly, the United States Federal Trade Commission filed a complaint against the app, accusing it of illegally taking kids' information. TikTok paid $5.7 million and agreed to regulate younger users more. As of last December, the app has been banned from all government-issued devices under the U.S. Navy and Army, and employees in the Transportation Security Administration are banned from using the app to promote the agency.
More recently, the National Society for the Prevention of Cruelty to Children, located in England, accused TikTok of not doing enough to stop child predators, and just this past spring, India banned TikTok, along with 58 other Chinese apps, after the two nations had a border dispute; it is important to note, however, that the official statement claimed the apps were banned based on data privacy issues.
But that's not all. The app has repeatedly run into controversies regarding "shadow banning," where creators report major drops in views and engagement numbers on videos about specific topics. Not only this, but up until a year ago, certain creators, such as those belonging to the LGBTQ+ community and those with disabilities, had their content actively hidden from the coveted For You Page through policies that the app has claimed to have since discarded. The For You Page is where users scroll through videos recommended by the algorithm (which is eerily accurate and quick to adjust, leading to more data concerns).
According to one AAST sophomore, "A lot of the LGBTQ+ creators I follow have had content censored when talking about certain topics. This is less so recently, but it could be that it's just not as obvious or noticeable."
Over the past few months, creators posting about the Black Lives Matter movement have also pointed to signs of shadow banning over their content. "Yes, I did see quite a few videos get taken down," notes one active BCA TikToker. "But everyone on the app was quick to get them back up to make people, especially our generation, aware of what was going on. I have also seen very popular creators' views go down by a lot when they posted videos with BLM, but there is no way of knowing whether it was a shadowban or just how the algorithm was working. Either way, I have heard of countless TikTok creators complaining about important videos like these getting taken down."
Furthermore, TikTok has had claims that it specifically censors content critical of the Chinese government. One BCA student said, "I have seen several instances where a TikTok was made talking about our government, and a few days later the creator of the video would make another TikTok complaining about how that specific video had been taken down."
The app's policies ban "criticism/attack towards policies, social rules of any country…," although some believe this is enforced inconsistently.
Cyberbullying is also somewhat common on the app. One BCA student noted, "Since TikTok is a social media app, I think there will, unfortunately, be cyber-bullying no matter the content. YouTube, Facebook, Instagram, Twitter, etc. all have some form of cyberbullying or mean comments." Another BCA student specifically cited discrimination that transgender creators often face: misgendering.
As for the current situation in the United States? This July, the Commerce Department released plans to remove TikTok from app stores. About a month later, President Trump signed an executive order to ban TikTok altogether- unless, that is, ByteDance "divested its ownership of TikTok's U.S. operation." Then, just when it seemed that the app's fate was sealed, on September 28th, Trump-nominated federal Judge Carl Nichols wrote a decision stating that the law President Trump cited to justify banning TikTok did not apply to the situation. Nichols temporarily extended the app's ability to be downloaded in the United States.
Because the app is run by a Chinese company, many nations, including the United States, are concerned that if the Chinese government asked for it, TikTok would hand over users' data. While the company has denied this, it hasn't done much to quell fears.
The recent actions taken by the U.S. government against TikTok have many wondering if more action should be taken to protect data on other software and social media platforms, like Facebook and Twitter. A BCA TikToker who makes dancing videos points out that technology companies in the U.S. often sell your data to other corners of the world anyway.
An avid TikTok watcher from BCA has a different take on the situation. "Facebook and Instagram we know are horrible with privacy, the problem with Tik Tok is that we don't know the level of horrible-ness."
There are undoubtedly positives and negatives about the application. While many worry about security concerns, some BCA TikTokers also pointed out that "many people feel like they've found communities they wouldn't be able to find in real life through Tik Tok." They say the videos can be both educational and entertaining, all while connecting people around the world. All students interviewed agreed that the app deserves to stay, but that changes to protect their privacy would be fine, including changing the algorithm.
The algorithm is often credited as the reason for the app's success, with one BCA creator commenting "I usually get videos that I enjoy on my [For You Page]. Sometimes, algorithms are harder to navigate as a creator, but that is something consistent across all social media platforms."
A non-creator on the app describes the algorithm, which curates videos specifically to your tastes, as the "perfect storm": "It's easier to get content you like, easier to get your content to the right people, and that easiness of going viral makes there more motivation for posts and therefore endless content for viewers. The short videos make it easy to swipe and get lost in it- kind of like eating a bag of chips and eating one after another until the whole bag is suddenly gone."
Unfortunately, the algorithm sometimes puts users into cycles of political videos, which often contain misinformation and can radicalize users. Another BCA student explains that "users already have opinions and interests in different topics, and TikTok just makes those opinions and interests greater and more pronounced."
So, what happens now? TikTok is in talks with Oracle, a software company, but the deal needs to be approved by the White House before it is finalized. The deal, which was once promised to Microsoft, has been largely questioned since the top executives of Oracle are staunch Trump supporters who have reportedly been cultivating a positive relationship with him personally over the past few years.
Furthermore, because Oracle has a data brokerage business, many believe that the security concerns won't be solved, even if ByteDance agrees to fully relinquish control of TikTok operations in the United States.
In any event, it appears that the app is safe for now, even if its users might not be.
You can follow one of the sources for this article on TikTok @art.aminah.