The End of an Era? GSP Cracks Down on "Unruly Teen Behavior"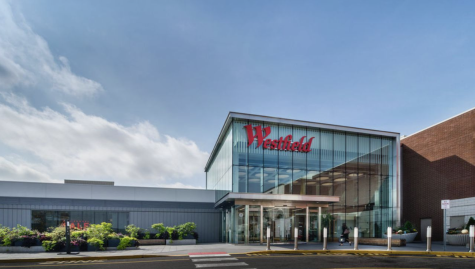 When you think of shopping malls, you're likely thinking of window displays, food courts, and glistening hallways. If this sounds like paradise to you, you may be a Bergen County teenager!
Many BCA students' shopping mall of choice is the Garden State Plaza Mall, colloquially known as GSP and located in Paramus. If you walk into GSP on a weekend, you're likely to find teens wandering the halls talking and laughing, buying bubble tea, or staring in awe at the latest sneaker trends.            
However, this is not all teens have been doing at the mall. "They're being unruly, violating code of conduct […] running through the property in large groups, fighting and putting it on TikTok, and basically disrupting business," said Wesley Rebisz, the senior general manager at the Garden State Plaza Mall, when describing recent teen behavior. 
This led mall officials to create a new policy, limiting what teens can do. Since the rule's inception on April 28th, all teens have needed a chaperone (age 21+) to accompany them to the mall on weekend evenings.
Enforcement of this rule starts after 5 p.m. and excludes the AMC theater or restaurants with outside entrances. According to Rebsiz, "Security and police stationed at the mall entrance will check identification for anyone they suspect of being under the age of 18." 
The Academy Chronicle surveyed BCA students to hear their thoughts on this new policy and came back with some interesting results.
Of all the students surveyed, 96.7% stated that they do or have spent time at GSP. Many students go to the mall because it has many of their favorite stores, they can conveniently hit multiple stores at once, and they like watching movies and going to restaurants. The most commonly visited stores include clothing and apparel stores like Urban Outfitters and American Eagle, as well as food and beverage spots like California Pizza Kitchen and Gong Cha. Around 86% of these students said that they actively enjoy spending time at the mall.
BCA students were split on whether or not the new policy will reduce the time they spend at the mall, with about 54 percent of students saying no, and 46 percent saying yes, however over 96% of respondents said that teen spending at the mall would decrease.
"I don't go to the mall that much anyway," said a freshman in AVPA, "but I'll probably go less now." 
This sentiment was shared by some parents who were also frustrated by the rule. "It's unfortunate that the well-behaved kids will have to be subject to this as well," said one BCA parent. "It makes things so much less convenient for parents with trustworthy kids."
Many students also noted the potential effects that this policy could have on many of the stores in the mall, especially those with a large volume of sales from younger consumers.
"I think it's going to hurt the fast food places and the places in the food court because many teens buy dinner at the food court on weekend evenings. Most of the time when I go to the mall I just buy food," said Kiki, a freshman in AAST. 
"If I were a business owner at the Garden State Plaza, obviously more customer traffic would be ideal, but if those customers aren't feeling safe in that environment, it's a major tradeoff," explained Mr. Gutierrez, a business, finance, economics, and marketing teacher here at BCA. "When you're losing customers at the mall already because they're scared of harassment and violence, you might already be facing reduced foot traffic. With this rule, maybe a business would reduce the number of potential buyers, but hopefully, it also creates a safe space."
While only about 21 percent of survey respondents had witnessed fighting or other "unruly behavior" at the mall, there were some students who had genuine concerns regarding violence at the mall. "I have seen plenty of fights at GSP," said one freshman. "They're constantly showing up on my [TikTok] for you page. People are crazy there."
Other students cited other concerns about safety at the mall, with one student allegedly but rightly concerned.  There was a shooting at the mall that turned out to be a false alarm, but while everyone was hiding, there were some teens fooling around and taking TikToks during the emergency."  Some students believe that the increase in security associated with this policy's enforcement will benefit many patrons.
Public opinion on this policy seems pretty split. However, most BCA students noted that the policy will have both positive and negative impacts. "I feel like teens should have freedom while they still can. Teens gain a level of trust and responsibility as they grow up, and this shouldn't be taken away from them," said Jalyn, a freshman in AMST. "I don't like it, but I understand where they're coming from."
As the enforcement of this policy begins, many students will find alternative ways to continue their shopping and social life. Some will continue to go to the mall with a chaperone, while others look for alternatives like shopping districts and downtowns. While the place that the shopping mall will have in teen life going forward is unknown, one thing's for sure: teens will find ways to be teens.