Super Bowl LVII in BCA
On Sunday, February 12th, the Super Bowl LVII was held at State Farm Stadium in Glendale, Arizona. The game involved Kansas City Chiefs and Philadelphia Eagles, the two NFL teams that were number one seeds in their respective conferences. Although the Chiefs were down by ten points going into halftime, they came back in the second half, scoring on every drive they had. At the last minutes of the game, the two teams were tied at 35-35, and the Chiefs sealed the victory with the game winning field goal before time expired. The Academy Chronicle was interested in finding out how the BCA students reacted to this epic Super Bowl.

To begin, we wanted to find out how many students actually watched the game. According to the survey, more than half the school watched the entire game, and around fifteen percent of students did not watch the game at all. Evidently, many BCA students were interested in this year's Super Bowl.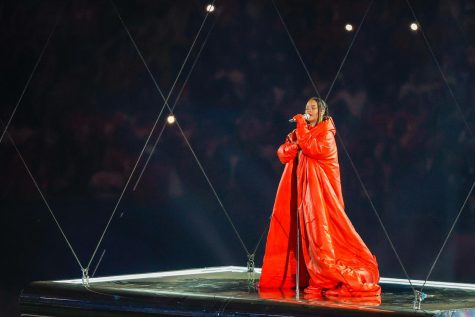 We then asked the students what they liked the most about this year's Super Bowl. While some said they enjoyed the Chiefs winning or the funny commercials, many students said that they liked the halftime show the most. 
As mentioned earlier, the Chiefs were able to comeback a 10 point deficit after halftime, and we had many surprised reactions from the BCA students. "I was sure that the Eagles were going to win going into halftime," said one student. "Patrick Mahomes got injured in the second quarter, so I thought the Chiefs didn't stand a chance to win the Super Bowl. But they somehow came back and won the game." 
His reaction was shared with many others. The survey showed that around 60 percent of students thought the Eagles would win the Super Bowl, but in the late fourth quarter, the quarterback for the Chiefs, Patrick Mahomes, scrambled for 26 yards to set up the field goal that would finish the game.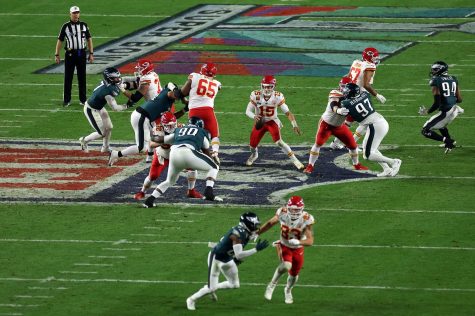 (Patrick Mahomes runs for 26 yards, his longest rushing yard of the game)
Overall, the Chiefs showed their strong comeback mentality and overcame the odds that were heavily stacked against them. "I was sad that my team lost the Super Bowl," said one BCA Eagles fan. "But this game was exciting the whole time. There was a lot of back and forth and you really could not tell who was going to win until the very end. It was surely one of the best Super Bowls I have ever watched."