History of the Facebank: BCA's Most Traveled Alumni
BCA English teacher, Mr. Wilson,  has a piggy bank that has traveled across the world and been present at some of the world's most influential events. It all started in 2008 when Joyce June, a student at the time, gave Mr. Wilson a gift. This wasn't an ordinary gift, however, as it was a flesh-toned piggy bank with a protruding mouth named Facebank. 
Mr. Wilson recounts, "So I opened the gift and it was Facebank. So I was like, alright, how do you react to that? It's like such a weird thing." 
The bank sat on his desk for almost a year, collecting dust, until one day, one of his students took it. Mr. Wilson thought it would be funny if the bank was brought back with photos of all the places it had visited and told his students about it, but to avail; the bank just randomly ended up back on his desk. 
Yet this sparked an idea in him that would give Facebank the global recognition he deserved. He, along with his students, decided they would take Facebank with them on vacation around the world. "So the first year he went to Iran with a kid, and then suddenly, kids wanted to take him places when they traveled," Mr. Wilson said. "Any time there was a break, some kid would ask if they could take Facebank [with them]." Facebank became so popular that Mr. Wilson needed to create a voting system to determine where this famous bank would travel for the summer. 
Over the course of the next couple of years, Facebank traveled the world. His first trip to Iran was one of the craziest and most unique places that he visited, but he also went to Lebanon, Israel, and South Korea. In 2012, Facebank visited the Olympics in England and has photos of himself posing in front of the tower bridge. He even went to visit the equator, Saint Petersburg in Russia, and bull rings in Spain.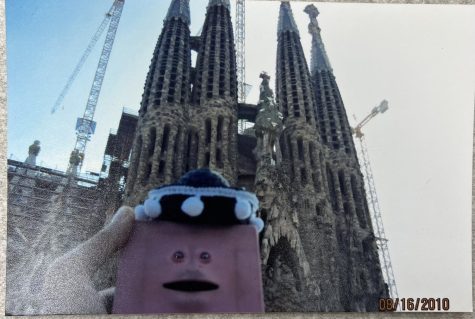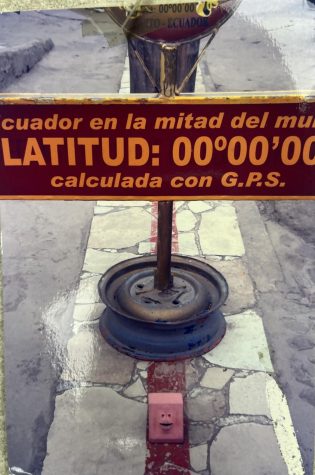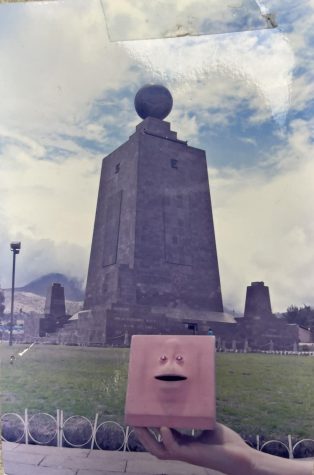 Facebank at the equator, Spanish bullrings, and churches
While Facebank was a global superstar, he wasn't quite as accomplished in the field of education until 2009 when he finally graduated high school. Mr. Wilson describes this event, saying, "So I had a couple of extra [diplomas] lying around, and I figured it would make the most sense that he was a business student. So I just wrote his name on a diploma and hung it up." So now, not only is Facebank an accomplished international voyager but also a graduate from one of the top high schools in the country.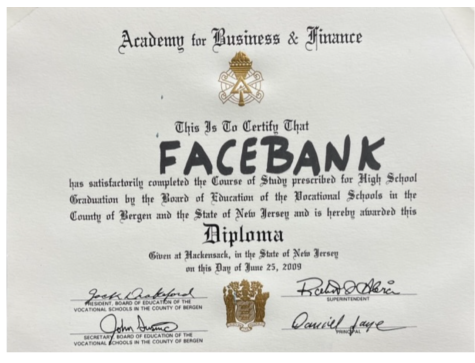 Facebank's official diploma from the Academy of Business and Finance
Facebank, sadly, is far out of his glory days and hasn't seen international travel, yet alone been outside of Mr. Wilson's classroom, in years. He reminisces on the olden days and hopes to get back out soon once international trips come back.