GeoGuessr: Once a Google Chrome Experiment, Now a Popular Browser Game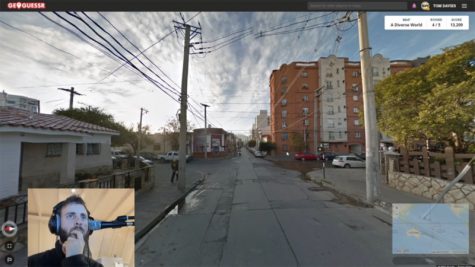 Tom Davies looks at the scene before him: powerlines, a large brick building, and some trees line a road with no signs. A pedestrian with a backpack occupies the left sidewalk and far off in the distance, one can see the silhouette of a mountain. To many, this image could be anywhere in the world, however, Davies does not go by the pseudonym GeoWizard for nothing.
While initially stumped, he concludes that he is looking at a street in Argentina because of how the building looks and the flatness of the road. He then scrolls around the map of Argentina to find a city with a mountain in the east, and a road near a street corner that starts with C. After settling on the town of Salta and finding a location that looks promising, he locks in his answer on the map and waits for the result. Within 5 minutes, Davies was able to guess within 10 yards of his initial location despite only being given the street view as a clue.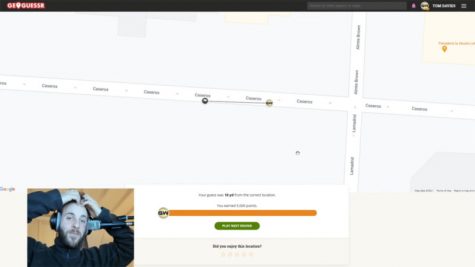 The game Davies plays, GeoGuessr, has risen exponentially in popularity this year. Originally created for Google Chrome Experiments, GeoGuessr was designed by Anton Wallén, a Swedish IT Consultant, and his peers Daniel Antell and Erland Raving in May of 2013. On the original experiment launch page, the geographic discovery game is described as "an experiment to investigate the possibilities that the Google Maps API v3 offers."
By taking the pre-existing Google Maps and Street View technology available to him, Wallén was able to create a game that algorithmically places the user in five semi-random locations around the world. Once the user has explored their surroundings using Street View, they can go to the map in the bottom right corner of the screen, and lock-in where they think they are in the world. After each round, the user receives a score out of 5,000 based on the proximity of their guess to the actual location.
On his individual channel, Davies has amassed over 77 million views, but people all over the world have started sharing their gameplay and competing to see who has the best geographical skills. Thousands of YouTube videos and Twitch streams are now dedicated to GeoGuessr; a stark contrast from the usual first-person shooter games that rule these sites.
Elvin Ko, an AEDT junior and an avid player of GeoGuessr said he was first exposed to the game when one of his favorite streamers started playing. 
Additionally, GeoGuessr is now being used by teachers as an educational tool. "The game is great for getting exposed to different kinds of architecture and cultural landmarks," said Elvin. Students learn more about the different types of landscapes, architecture, transportation, and cultures throughout the world by playing GeoGuessr as they become fully immersed in their surroundings through Google Maps Street View.
When asked if he would play GeoGuessr as part of a school assignment, Elvin said "he'd definitely prefer it towards a written one," an expected response from someone who enjoys the game.
Kelsey Fontenot, another AEDT junior, was introduced to GeoGuessr by a friend who had seen someone playing it on TikTok. After playing it for the first time this past month, Kelsey said that she found it entertaining to play with friends over Zoom. "Half of the fun is exploring on Google Maps and the other half is making completely wild random guesses." The random guesses Kelsey references are necessary for many to make throughout the game. This shows how impressive Davies and other GeoGuessr streamers are. 
The rise in GeoGuessr players can also be attributed to COVID-19 as students rarely venture outside of their surrounding towns due to travel restrictions. A silver lining to these restrictions, however, is that people have more time to develop unique skills and hobbies, one of which can be learning more about the world by mastering GeoGuessr. Who knows, maybe the next GeoWizard will be a BCA student.