Meet Stoshii Gemz: BCA's Very Own Up & Coming Artist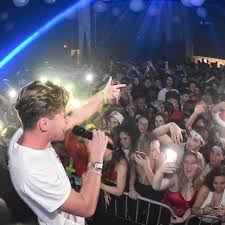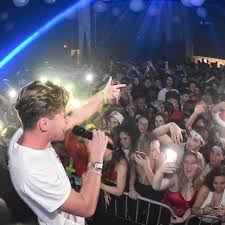 The Academy Chronicle recently sat down in an online interview with Stoshii Gemz. Known as simply "Stosh" to his classmates, the BCA student is currently a senior in the Academy for the Advancement of Science and Technology who has also pursued a music career during his time at BCA. His newest single is "Uber Ride", which follows the success of his song "Rising Star". This interview allowed the Chronicle to gain insight into Stoshii's BCA experience and musical career. We hope you enjoy!
How did you create your stage name "Stoshii Gemz"?
Honestly, I was just joking around in my English class last year before I even planned on being a real rapper. I was playing around with the name "Stoshy" and started thinking about what I could do with it. Out of nowhere, I thought of adding "Gems" to the end of the name, since gems and diamonds are a common theme among hip-hop artists. After that, I decided to add more flair by changing the "y" to "ii" and the "s" in "Gems" to a "z" to add some personality to it. 
Who have been your musical inspirations?
I started listening to hip hop predominantly during my freshman year of high school, with my favorite rapper being Lil Skies. His album "Life of a Dark Rose" is one of the greatest albums ever made – at least, in my opinion. I also really enjoyed Lil Wayne's lyricism and creativity, and I looked up to A Boogie Wit Da Hoodie as a 'local' artist who grew to be the king of New York music. That being said, I've been told that my music resembles Lil Tecca and Lil Mosey, which no doubt makes sense, as I listen to them a lot and am inspired by their success whilst only being 17 & 18 years old respectively. 
Do you plan on producing your own music in the future?
Naturally, that would be the next step for me. Through years of being in the studio, and working with producers, artists are able to step it up and produce their own tracks, which I hope to one day do as well. That being said, producing music is extremely difficult, and isn't just as simple as pushing some buttons. Learning to properly produce music takes more time than I have to give, but hopefully, over the summer I can invest more time into learning the ropes and can then begin to make my own beats.
How do you manage the workload and stress at BCA with your musical career?
I had to make a lot of decisions in my school career in order to cater to my musical career. When I began in junior year, I had no idea that I would have come as far as I did with my music. At the time, there wasn't a balance, as I didn't put time towards music. However, over the summer and further into the fall, I started to invest much more time into recording music, which obviously took a toll on my school time. However, I decided to balance by requiring myself to do about as much work as it would take me to comfortably get into Rutgers, which had been my dream school for a couple of years and still is. Luckily, I scored very well on my SATs, which gave me some leeway. This reasonable goal let me spend less time on school and more time on music. Best of all, I can proudly say that I was accepted into Rutgers on early action and was able to spend even more time on my music given that I had reached my goal. Overall, a lot of people criticized me for not putting my education first at all times, but I am very pleased with how my life turned out given the way I set my priorities. I was able to go where I wanted to go without sacrificing my happiness. I found a new passion and worked with great people to do truly incredible things. 
How did you find out and react when you got the news that you are opening for Lil Mosey?
Well, I'd be lying if I said I wasn't shocked; the way I got the opening spot was very peculiar. You see, I did a show for HyperGlow Tour in Waldwick during December in front of over 2000 people. It was not only a great first show, but it also turned out to be a great networking opportunity for me. The organizer of the event works for a company called Concert Crave, which specializes in booking specifically Northeastern locations for hip-hop artists' domestic tours. After the show, I made sure to get the organizer's contact information so I could get another opportunity to be a performer. After a couple of weeks, I decided to contact him to meet and talk about upcoming shows, and he ended up offering me free tickets to a Lil Tjay show, which I thought was awesome. However, we didn't get to connect. Feeling defeated, I continued to try and stay in contact to potentially work some more. About 3 weeks after that, I saw him posting promos for the Lil Mosey concert, and on a whim, I contacted him and asked to be one of the openers. I figured he would either leave me on "read" or politely tell me no, but out of nowhere, he said it would be a good idea. Just like that, I had the gig. Obviously, I was ecstatic, and I was really proud of myself for having the guts to always put myself out there. I also learned a valuable lesson about getting ahead in life, as it's not always the most qualified people that get ahead, but the people who are willing to give themselves a chance and have confidence in their abilities. 
Where do you see your musical career going after graduating BCA this upcoming June?
Well, as you know, I will be heading to Rutgers to continue my traditional education, but college also presents countless resources for my growth. Rutgers has many performance opportunities for me to take, and not to mention, it has 35,000 students that I will now be able to share my music with. I plan on making positive connections with people, both students and faculty, that will help me keep climbing the ladder of musical success. When it comes to music, I never give up, and I think this attitude will definitely come in handy at Rutgers, where there are more opportunities than you can name.  Thanks for writing an article about me! 
Thank you for sharing! Make sure to check out Stoshii Gemz's first EP "Hidden Gem" on Apple Music, Spotify, and other music streaming platforms, as well as his latest tracks "Rising Star" and "Uber Ride". Give it a listen and support BCA's very own.