BCA: Beyond the School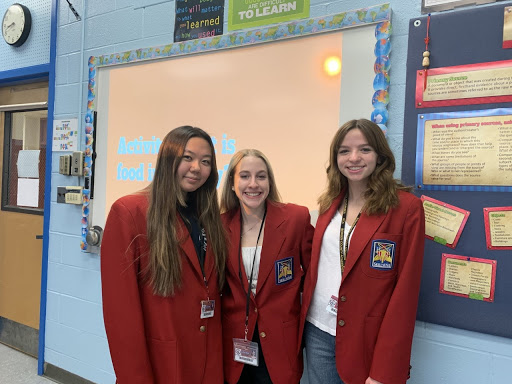 Amelia Okulewicz, Writer
February 28, 2020
Since the beginning of the 2019-2020 school year, students, Lindsey Polevoy, Reese Conway, and Tiffany Kim have been avidly working on the "Community Service 2020" contest for SkillsUSA called Feed NJ BCA. Thus far, Feed NJ BCA has been manifested in a variety of smaller projects at BCA, such as IDA workshops, food drives, and volunteer work. Yet, these are just a few examples of Lindsey, Reese, and Tiffany's efforts, as their project continues to blossom over time.
SkillsUSA is a competition-based club in the United States that stresses personal, workplace, and technical skills. Approximately 4,600 schools, across 53 states and territories, are a part of this organization, one of which is the Bergen County Academies. Every year, BCA's SkillsUSA club  joins several competitions on both the regional and national levels. One of these competitions is called Community Service 2020, and it is one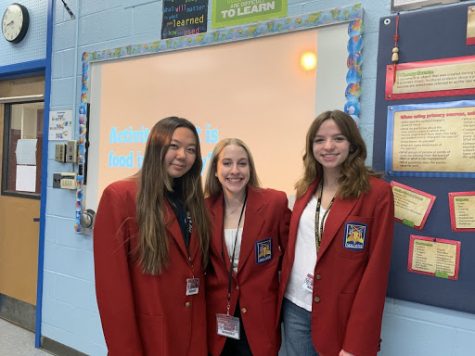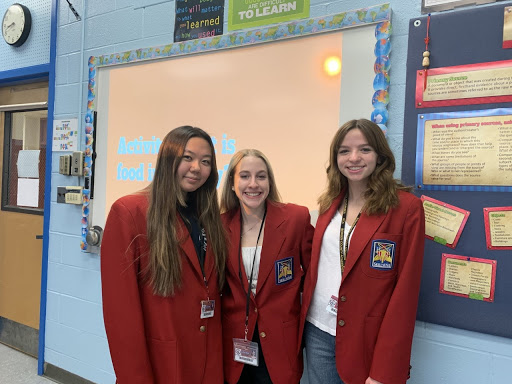 of the most popular and common divisions in the array of competitions hosted by SkillsUSA.
The Community Service competition prompts students like Lindsey, Reese, and Tiffany to implement community service not only in the school community but also within New Jersey. They are required to complete a series of tasks that vary from serving the community to maintaining social media pages in order to acquire public support. This year the members chose to tackle the topic of food insecurity. 
Food insecurity affects over 14% of families within New Jersey – hat is over 1.1 million people who struggle to find where their next meal is coming from, in one state alone. Therefore, organizations like Feed NJ BCA are highly necessary to help the future of families. "We're working with multiple organizations," said Lindsey. "The main organization [we are working with] is the Community Food Bank of New Jersey, in Hillside New Jersey. [We are directly] working with the Community Outreach and Schools Manager." By reaching out to higher officials who directly work with those facing food insecurity, the students have an ensured path to success when it comes to helping the community and preparing for their competition.
Lindsey, Reese, and Tiffany have created and executed several projects within the school. One of their greatest accomplishments was the Food Drive. Each IGS, or homeroom, was to donate nonperishable goods that would later be donated to the Community Food Bank Of New Jersey. In total, they collected 15 large bags of donated goods, one IGS, Mr. Spinelli's, brought in 43 cans. This allowed the school to become directly involved in projects that would help the whole community. The goal was "…to get everyone around the cause and support us and the community," said Lindsey. They were able to do just that: The immense involvement of the students in BCA allowed for a successful turnout with the project. 
Another facet of the Community Service Project included the IDA workshop conducted by the members. The workshop emphasized food insecurity and the difficulties that come with it. Held in two sessions, the workshop encouraged students to notice the true struggle that a person who is food insecure experiences.
 The interactive experience consisted of the attendees splitting up into groups. Each group was given a food security level and Lindsey, Reese, and Tiffany, simulated a store where each group was to shop for three meals a day while referencing their food security level. The goal was an "…advocacy component interactive methods to help the community better understand the problems of food insecurity. They learned that it is hard to survive off of SNAP, formerly known as food stamps, and be food insecure" said Lindsey. The IDA workshop allowed the students of BCA to put themselves in the perspective of a person who is food insecure.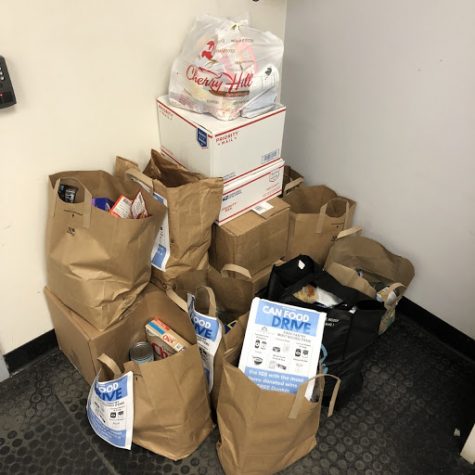 One of the last components, which also happened to be one of the most important, happens to be spreading the message through social media. The three girls have an Instagram and YouTube channel under the name of "feednj_bca" to promote their work to greater audiences. On their YouTube channel, they show ways to make healthy, low cost dishes. In addition, through social media, they were able to "inform people about how food insecurity affects people within different communities. [The main] goal is to educate," said Lindsey. Through these videos and social media posts, they are able to tie in their roots of ACAHA through the preparation and execution of various dishes..
Within the next few weeks the girls are planning on conducting a trip to the Community Food Bank of New Jersey in order to volunteer. They will be taking members of SkillsUSA to go with them and help out in the community. Lindsey, Reese, and Tiffany are true representations of what the community needs. Through their efforts, the community is stepping in the right direction to eventually address the great issue of food insecurity.