BCA Takes on 80s Fashion Trends
The resurgence of 80s fashion has become a hot topic of discussion in the fashion community. Ranging from the subtle high-waisted mom jeans to the more flashy neon asymmetrical tops, the 80s was a wild decade for experimenting with new styles and color schemes. A few BCA students have copped the 80s aesthetic appearing on Instagram niche memes and Pinterest boards. Ultimately, this aesthetic originates from the memorable filmography of the 80s and those depicting the 80s.  
Alexxa, a sophomore in ABF and an avid fan of 80s movies, said she usually sports a classic flannel and subtle retro-square framed aviator glasses. Her choice of flannel is similar to the iconic Michael Schoeffling's from Sixteen Candles (1984), but she may also layer a denim jacket over her outfit for a more John Bender, of The Breakfast Club (1985), inspired look.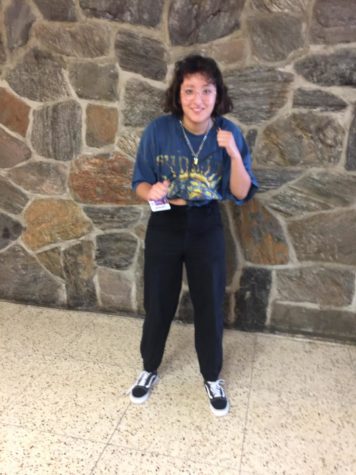 Anna, a sophomore in AVPA-T, said her go-to 80s-esque ensemble consists of "high waisted pants with some clunky sneakers and a super patterned or weird looking shirt that's usually buttoned down." When asked where she gets her 80s fashion inspiration from, she states, "I usually get it from the movies I watch and honestly that one [Generation Z] answer: a lot of Pinterest browsing."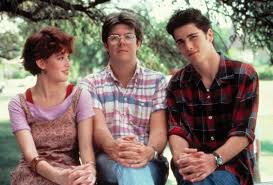 She, too, mentioned The Breakfast Club. "The Breakfast Club is one of my favorite movies ever, as there are 5 distinct styles and personalities in that movie that represent an aspect of 80s fashion." 
"Think of Winona Ryder. She really was that kind of [The] Breakfast Club look of where preppy would meet some of the big sleeves. And you could picture a big sleeve that comes to a tight cuff, but still has a preppy collar," said Ms. Pero, the supervisor of the Fashion and Sewing elective and teacher in the Performing Arts department.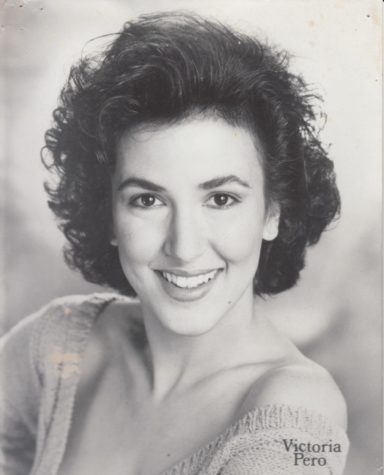 Ms. Pero also mentioned the iconic movie Flashdance (1983) and how it immediately sparked the trend of cutting collars on sweatshirts in the 80s. "There was not a single sweatshirt I had that stayed on my neck…Then we would wear sweatpants and really high pumps. And that's how I would trot up and down the street at Northwestern in the snow, freezing, like that because that was fashion, with the perm."
Though some may seek inspiration from movies dating back to the 80s, presently airing TV shows and movies set in the 80s, including Stranger Things (2016-) and the new IT Chapters I and II (2017 and 2019) have revived some of the more subtle 80s fashion trends. Anna referenced the Duffer Brothers' Stranger Things in her explanation of her inspiration for 80s outfits. The patterned button-down she dons is "similar to one of the outfits Eleven wears in Stranger Things Season 3." Eleven is one of the main protagonists of the hit series Stranger Things, set in the mid-1980s. Similar patterning can be seen in the new IT Chapters I and II's Richie Tozier, portrayed by Finn Wolfhard, who juxtaposes a chic patterned short-sleeved collar shirt with a plain undershirt. When asked what goes into creating wearable outfits that are representative of the time period the movie was set in, Ms. Pero responded "Any film designer is going to do a tremendous amount of research. And not only is it going to be the internet, but you're going to look at old photos."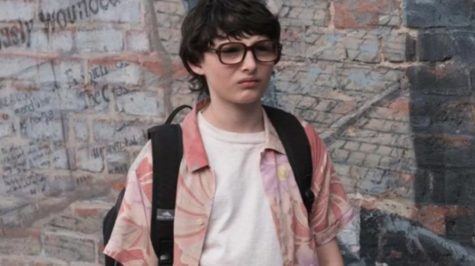 Whether an individual turns to movies filmed in the 80s or movies set in the 80s for inspiration, fashion requires a degree of confidence. "You [got to] make some bold choices! The 80s style is lowkey coming back, but they made some cool retro and bold statements in their outfits," stated Anna to those that wish to dress more 80s-esque.