BCA's Restaurant Recommendations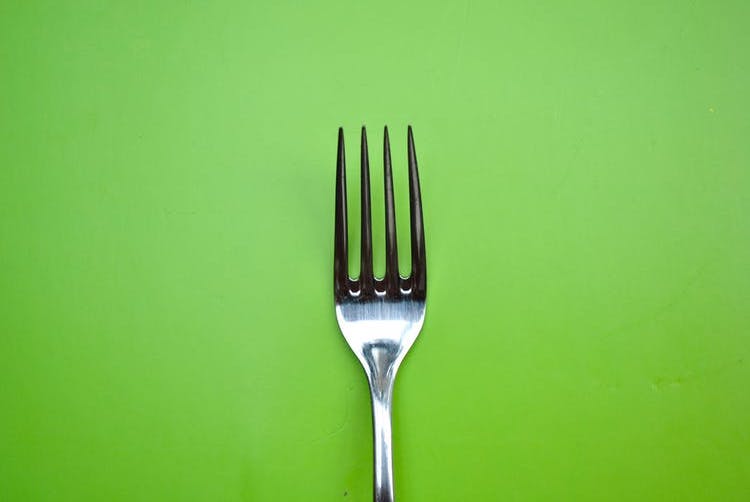 The Academy Chronicle surveyed 35 students from various grades and academies at BCA in order to gain insight on what they believe are the best restaurants in the area. The restaurants were rated based on their service, quality of food, price appropriateness, and atmosphere. The hotspots include everything from Asian cuisines to classic American, and to BCA students, are some of the best restaurants throughout New Jersey.
Rating Key:
Service: ★☆☆☆☆ = Very Poor , ★★★★★ = Very Good
Quality of Food: ★☆☆☆☆ = Very Poor , ★★★★★ = Very Good
Price Appropriateness: ★☆☆☆☆ = Overpriced , ★★★★★ = Price matches food quality
Atmosphere: ★☆☆☆☆ = Very Casual , ★★★★★ = Very Sophisticated
1. Maywood Pancake House
http://www.maywoodpancakehouse.com/
Service: ★★★★☆
Quality of Food: ★★★★★
Price Appropriateness: ★★★★☆
Atmosphere: ★☆☆☆☆
Maywood Pancake House in Maywood, NJ is a casual American eatery with a very laid back atmosphere, according to BCA students. It is clear that it has a homey, inviting atmosphere as indicated by the pictures of families and friends packing in to enjoy a meal on the restaurant's official website.
A student at BCA states, "They have great vegan options and the best breakfast in general. There is a long wait on weekends, however."
The Pancake House states, "The freshest ingredients are used to make the meticulously prepared meals under the strictest hygienic conditions. The Pancakes are only accompanied with fresh fruit, the corn beef hash is homemade and the burgers are flame broiled 100% certified Angus beef."
This information can be reassuring to health-conscious consumers who are worried about the quality of food when coming into restaurants, especially in light of recent sickness incidents caused by unsanitary, harmful foods. Maywood Pancake House also says that all "take-out containers, bags, coffee cup lids and utensils that are used are biodegradable and compostable." Customers can feel good about dining at a spot which is eco-friendly and reliable.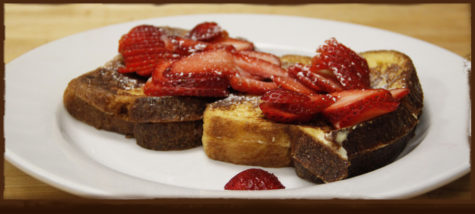 2. Trattoria La Sorrentina
Service: ★★★★☆
Quality of Food: ★★★★★
Price Appropriateness: ★★★★☆
Atmosphere: ★★☆☆☆
Trattoria La Sorrentina is an Italian cuisine located in North Bergen, NJ. It offers a wide range of dishes from traditional Italian favorites like Margherita Pizza to fresh seafood like Cozze Marinara. One BCA student comments on the impeccable flavor of the food, "I love love love the food; the beef tripe stew, signature Sorrentina pizza, and tiramisu are to die for, in my opinion. It's a favorite Italian place of mine! The pizza flavors are unique and all work very well; the pasta choice is a bit lacking, but the portions are very generous. Even the fresh oven-baked bread is something I look forward to whenever I eat there– which is often!"
It is not only the quality of the food though that makes this restaurant so irresistible though. The inviting environment makes customers' dining experience even more enjoyable.
"The restaurant is casual and has a very cozy, family-style ambiance. It can get loud and crowded, though, as it is so popular, but wait times have not usually been more than 20 minutes," says on BCA student. Customers can expect nothing short of a truly fine Italian dining experience.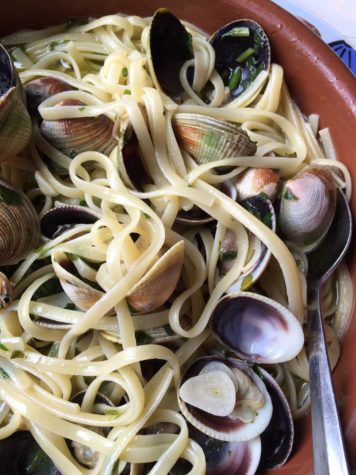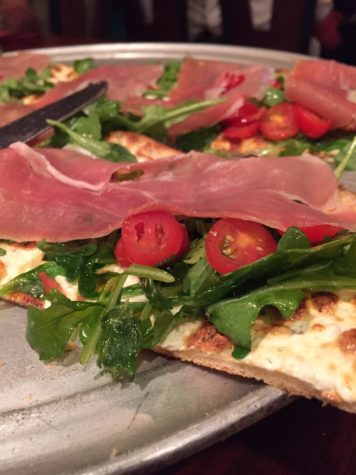 3. Mahwah Bar and Grill
http://allendalebarandgrill.com/the-mahwah-bar-grill/
Service: ★★★★★
Quality of Food: ★★★★☆
Price Appropriateness: ★★★★☆
Atmosphere: ★☆☆☆☆
The Mahwah Bar and Grill in Mahwah, NJ serves a variety of meals from the traditional American style cuisine of Barbecue Wings and Triple Decker Club Sandwiches to more sophisticated dishes such as The Tuna Nicoise and The Open Sliced Chateau Steak.
One student at BCA claims, "The staff is very friendly and almost all of the expansive food options are delicious. There is plenty of comfortable indoor seating with mood lighting and in the warmer months, the patio is open for enjoying lunch and dinner. There are great events and promotions almost every night, especially Tuesday night pasta buffets. Sunday and holiday brunches are also impressive, but are the only times that really require reservations."
The grill appears to be a popular community favorite, as it holds events for anniversaries, bridal and baby showers, birthday parties, business meetings, and more. Another BCA student raves, "My favorite dish to order is a build-your-own-burger with a bowl of French onion soup."
In addition, while the grill does not have a gluten-free kitchen, they offer gluten friendly dishes. "We are happy to customize any order to adjust to your dietary needs. Peruse our chef's specials and our menu with your necessary adjustments in mind. Just let us know!" says the restaurant.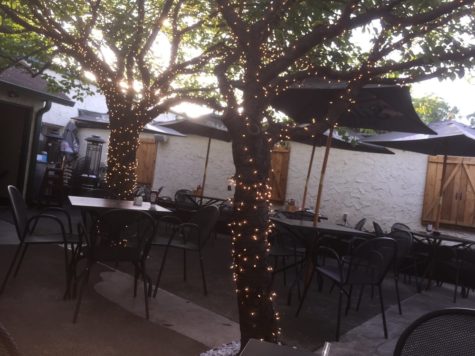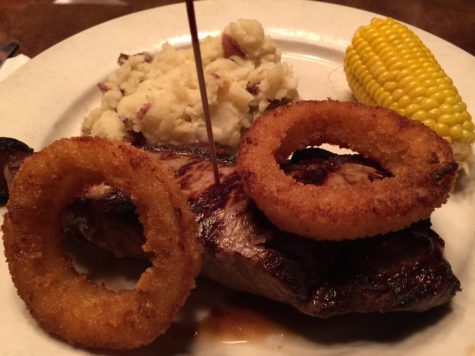 4. Luka's Italian Cuisine
http://lukasitaliancuisine.com/
Service: ★★★★★
Quality of Food: ★★★★☆
Price Appropriateness: ★★★★☆
Atmosphere: ★★★☆☆
Luka's Italian Cuisine is an Italian fine dining restaurant located in Bogota, NJ. It has been owned and operated by Chef Luka for over 23 years. The waiters are known to be extremely hospitable, as is the owner who frequently greets customers, offering an intimate environment of quality Italian food and friendly service.
"I really like the atmosphere. When it's warm out they even set up outdoor dining. The food is great every time and I always get something different. The weekends tend to get rather crowded, but walk-ins are still seated quite quickly. The only drawback is that the restaurant is right by the train tracks, but the train doesn't come by too often," a BCA student states.
With great space for special occasions and large family events, Luka's Italian Cuisine offers both exquisite food and a comfortable family-style dining experience. Luka's Italian Cuisine website claims, "Luka has the space and flexibility to accommodate up to 110 people for private parties, as well as more kitchen space to experiment with new specials daily. Featuring the same delicious food with a more enjoyable environment, what is there not to love?"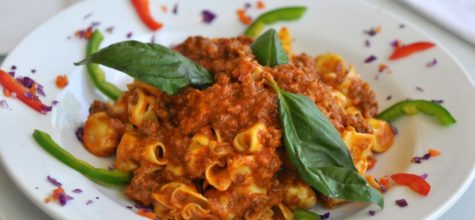 5. Blackbeard Ramen
http://www.blackbeardramen.com/
Service: ★★
★★☆
Quality of Food: ★★★★★
Price Appropriateness: ★★★☆☆
Atmosphere: ★★★☆☆
Blackbeard Ramen is a Japanese restaurant located in Cliffside Park, NJ. The primary dishes on their menu are ramen and broth based, though there are rice dishes offered as well. Blackbeard Ramen also offers customization options through their extras such as naruto, or fish cakes, scallions, or kae dama, an extra serving of noodles.
A BCA student claims, "The restaurant has a casual feel, and the food is delicious: best ramen I've ever had. The place is really popular, which means that it can be super crowded, but the service is fast when it is not as filled. There are also cool decorations from Japanese culture such as Pop! figurines of anime characters." For some,  this cult favorite is certainly worth the wait.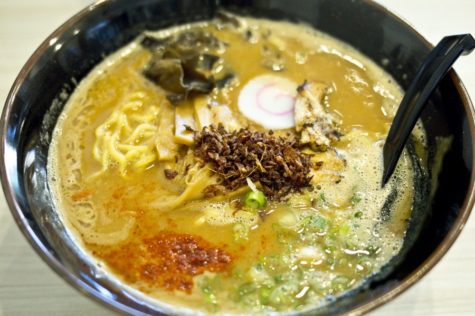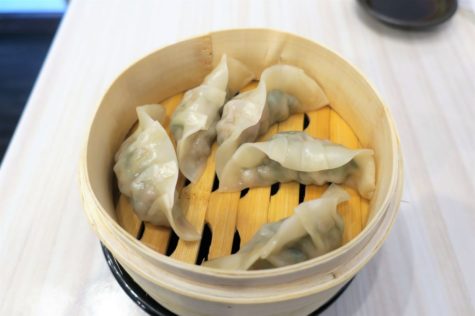 6. Phobu
Service: ★
★★★☆
Quality of Food: ★★★★★
Price Appropriateness: ★★☆☆☆
Atmosphere: ★★☆☆☆
Phobu is a Vietnamese and Korean restaurant located in Fort Lee, NJ. Open 24 hours, the restaurant offers a variety of dishes from the popular favorite Kimchi Bulgogi Fries to the Pho, which comes in several different styles such as Seafood Pho and Meatball Pho.
One BCA student states, "I have a tradition to go here with my parents almost every week! Phobu is located in Fort Lee so it's in close proximity to the city, and has nice cafes for post-dinner coffee and dessert."
Apart from quality food, the restaurant offers the added benefits of an ideal location, an element which customers tend to value. Also, being open 24 hours is convenient for many customers who work late or have classes, or simply want some comfort food in the middle of the night.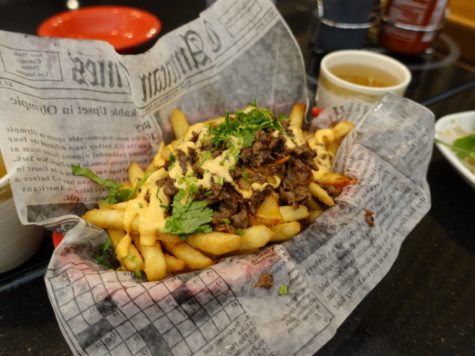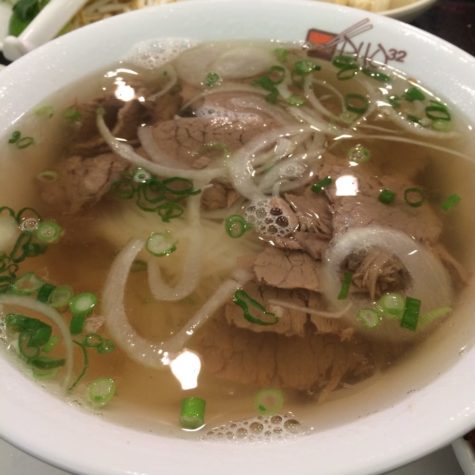 7. Shanghai Restaurant
http://shanghairestaurant.net/
Service: ★★★★★
Quality of Food: ★★★★★
Price Appropriateness: ★★★★★
Atmosphere: ★★☆☆☆
Shanghai Restaurant is a Chinese restaurant located in Fort Lee NJ. In addition to the traditional Chinese dishes served like Wonton Noodle Soup and Sesame Chicken, Shanghai is especially famous for its soup dumplings.
One BCA student claims, "I've never been disappointed by their food, whatever I try. Nice pricing too. They're known for their awesome soup dumplings. I've taken a lot of my friends here."
Additionally, the menu features pictures of every single dish offered, making ordering easy and convenient. The restaurant also gives out customers loyalty stamp cards, allowing customers to get one free order of soup dumplings after 5 visits. With a very short waiting-time for food to be served and free, complementary green tea served to start each visit, it is difficult to resist the top-notch service of Shanghai.