Poetry Made Interesting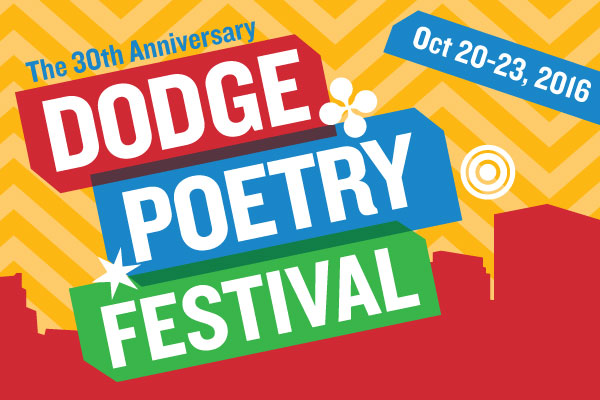 I know, poetry and interesting in the same sentence? It doesn't seem possible. And yet, it became a reality for the 5,000 high school students who were able to attend the Dodge Poetry Festival's High School Student Day. The New Jersey Performing Arts Center (NJPAC), located in Newark, opened its doors for a four-day experience including readings, workshops, storytelling, musicians, and discussions. Over 50 distinguished poets connected with students while sharing their love for this emotional, deep, and relatable form of writing.
Poetry plays a large role in my life, whether it be by being a catharsis for me at the end of the day, or being a release for my sudden ideas. Coming to this festival was something I looked forward to ever since the opportunity was offered to me. And to anyone of you who enjoy writing, and feel like you are different for thinking this, know you're not alone. Thousands of students, all equally excited about poetry, gathered at this event, all enthusiastic to take what they could from the poets.
The first event I attended was a poetry reading and discussion with poets Billy Collins and Rickey Laurentiis. What amazed me was not only the talent and passion of these men, but also the number of my peers who were inventively listening, just as touched as I was. It was really as if, just as the program director Martin Farawell told us, I had found my "tribe." Billy Collins' humor such as his sharing of his poem "The Lanyard," (which is about how his younger self had made a lanyard for his mother, believing that was enough to repay her for all that she had done for him i.e. giving birth to him, providing him with an education, etc.) as well the emotional pieces that Rickey Laurentiis shared, showed me the different approaches to poetry, and how both are just as compelling.
After another poetry reading session with poets Martín Espada, Honorée Fanonne Jeffers, and Gary Snyder, and a session of hearing numerous talented high school students who won previous poetry competitions, we attended one of the most interesting workshops provided: Poetry and Song. This was led by Billy Collins, the Parkington Sisters, and Tim Seibles. This was a quite spontaneous interaction between the poets and musicians. They spoke about the relationship between poetry and music, and how poems can be altered when it comes to converting them into songs. It was so intriguing to listen to how a slight change in the type of guitar, key, or tempo can shift the interpretation of a poem, not to mention how satisfying it was to listen to the amazing voices of the musicians.
All in all, the Dodge Poetry Festival was an experience I'm glad I didn't miss, because it is only conducted every other year. It was eye-opening to see a theater full of students, all with a similar interest. Poetry can mean so much in our lives, and can equally affect others as well. Seeing those successful poets, all passionate about their work and willing to share their experiences with the younger generation, was extremely touching. This opportunity will be available to you in two years, and I highly recommend that you attend and see what the power of words can do.