The Cranberries Bring Roses Tour to New York City
Nicholas Cho
June 6, 2012|5 Views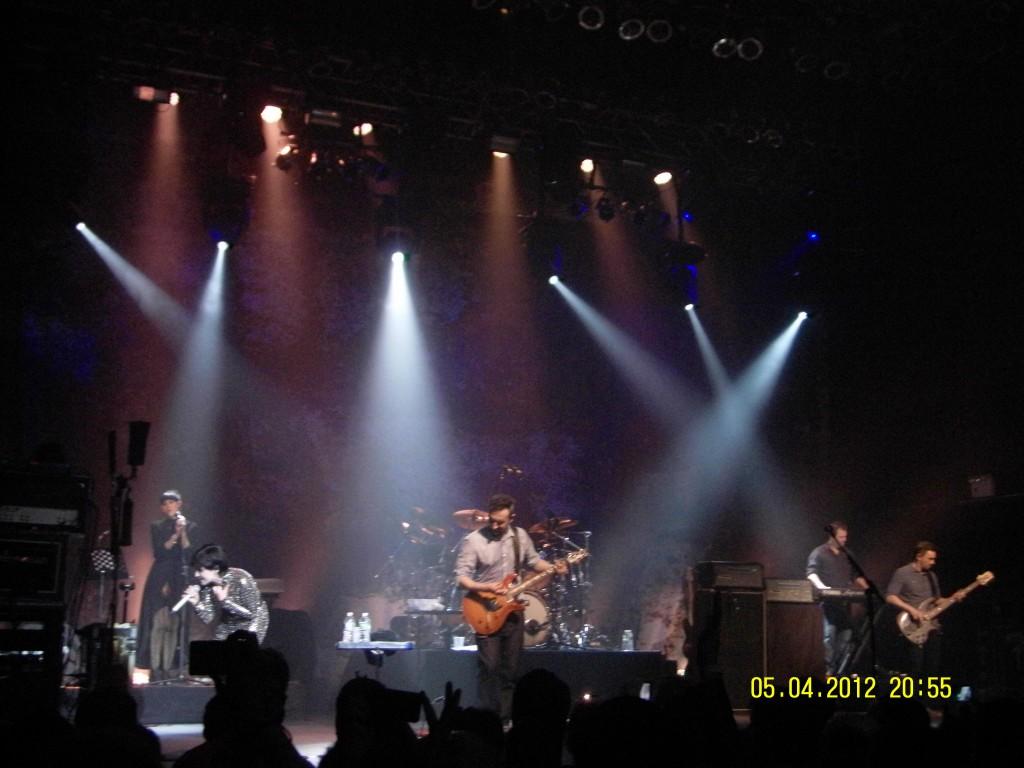 After releasing their first album in over a decade, "Roses", in early 2012, the Cranberries kicked off the first leg of their US tour in support of the album in New York City at Terminal 5. Playing to two sold-out crowds on May 2 and May 4, 2012, New York was hungry for some 90s rock, and the Cranberries surely delivered.
The Cranberries are an Irish rock band formed in 1989. In 2003, the group announced that they would go on hiatus in order for the members to pursue their own solo careers but reunited back in 2009 after a six-year hiatus. A mixture of pop, rock, and punk, along with singer Dolores O'Riordan's easily recognizable voice have been characteristics of the Cranberries' sound throughout their career.
I caught night two on May 4th, and the evening started out with the opener Vintage Trouble, a rock band formed in 2010 whose music has deep blues roots, but also a hint of soul as well. Their set started out with a kicking version of "Blues Hand Me Down" giving the audience a taste of the rock n' roll party that was going to ensue for the rest of their 30 minute set. The band had a lot of stage presence- frontman Ty Taylor danced and spun around between verses while Nalle Colt, Richard Danielson, and Rick Bario Dill all grooved out while playing.
However, the main act of the night was of course, the Cranberries, and as singer Dolores O'Riordan walked onstage as the opening chords to "Dreams" started, the crowd went crazy. Everyone in the crowd was dancing, jumping, and singing along throughout the night as the band played hit after hit while tossing in a few songs from "Roses".
The new material sounded fresh and blended into the set perfectly. My favorite track from the album is "Tomorrow," and the band played it right after "Linger," and to me it sounded nothing less than a classic Cranberries song. Being away for six years surely did not halt the group's writing capabilities. Their main set closed out with "Zombie," but the Cranberries came back for more and played a four-song encore which included "Conduct," "Losing My Mind," "Promises," and "Salvation."
Dolores O'Riordan's voice was spot-on during the whole show and it reconfirmed why she is known to be one of the world's best female singers. Her iconic voice can range from being soft in songs such as "When You're Gone" to being strong and aggressive in "Zombie" without difficulty. Dulcet but at times powerful- that is what makes her iconic voice unique.
By the end of the night some people left with ears ringing or their voices completely lost from all of the singing and cheering.
But everyone left that night knowing one thing:
The Cranberries were back, and they were back for good.