Eric Johnson Dazzles at BB King's Blues Club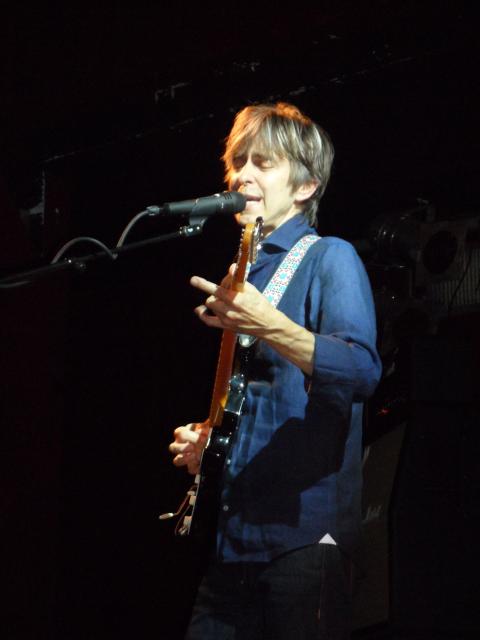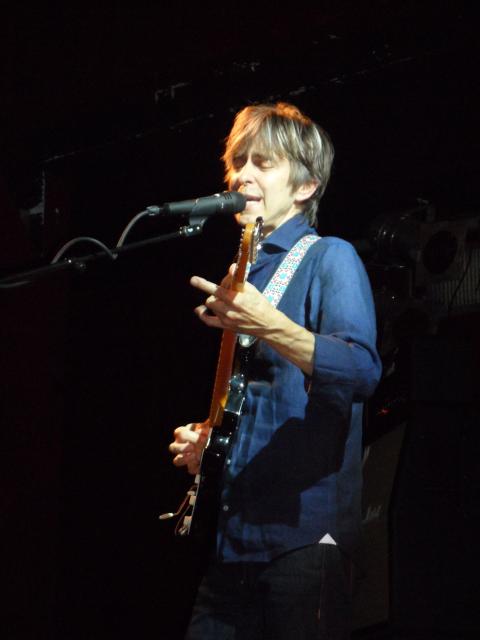 On September 25, 2012 at the heart of Times Square in New York City, guitar virtuoso and Austin-native Eric Johnson played at BB King's Blues Club as part of his "Up Close World Tour," reaffirming his status as one of the greatest guitarists of all time. The diverse crowd was comprised of people of all ages, all eager to witness the virtuoso up close and personal.
Last Tuesday night was the final show of a run of six dates featuring Eric Johnson and his power trio consisting of Will Lee on bass and Anton Fig on drums, two musicians known in the NYC area for playing on the Late Show with David Letterman. The fact that the two musicians were playing in their home territory, plus the tight, packed setting of BB King's Blues Club, made the concert an even more intimate experience.
Drawing songs throughout his illustrious career, Eric Johnson performed an eclectic 15 song set that fans from any point of his career would be satisfied with. This was the second show of the tour that I saw, and his playing and the energy level at this show transcended his last performance without question.
Eric Johnson started off the evening by playing three acoustic numbers by himself before delving into his electric set, showing his prowess on the acoustic guitar with stellar performances of "Tribute to Jerry Reed," a cover of Simon and Garfunkel's "April Come She Will," and "Once Upon a Time in Texas."
Audience members who were already in awe by the end of his acoustic set were definitely kept in that state once Eric Johnson brought up to the stage Will Lee and Anton Fig and plugged in his signature Fender Stratocaster to commence his electric set.
He then blazed through "Fatdaddy" and "Gem" from his most recent 2010 release Up Close, but not without tossing deep cuts such as "Friends" from his 1986 album Tones¸ "Manhattan" from his 1996 album Venus Isle, and a 15-minute version of "Last House on the Block," a song that he wrote as part of a side project called Alien Love Child. He also showcased a new unreleased song titled "Soundtrack Life," which saw Johnson playing his trademark clean chord melodies, along with his distorted licks that sent his fingers darting across the fingerboard.
By performing a wide array of material, Johnson also displayed his mastery of numerous styles of music. Although best known for instrumental rock, he also showed his ability to play jazz with his cover of John Coltrane's "Mr. PC." During the song, Will Lee and Anton Fig both had long solos, showing why Eric Johnson selected these amazing musicians for this special run of shows.
The last five songs of his set were a powerhouse of songs that started off with "Nothing Can Keep Me From You" and "When the Sun Meets the Sky." After taking his own unaccompanied guitar solo, Johnson jumped right into his most well-known hit "Cliffs of Dover." Johnson and the band briefly left the stage, but the show did not end until after they came back out to finish off with two Jimi Hendrix numbers "Power to Love" and "Wind Cries Mary."
Throughout the night Eric Johnson's guitar playing and singing were spot-on, taking his audience on a musical journey to a level that no other musician can do. His live playing is inspiring, with each note immaculately picked, the wall of sound striking the emotions of everyone in the audience.
What made the show special though was the intimate vibe. Eric Johnson kept things lively by tossing around jokes in between songs. Also, the entire trio was constantly energetic, and the passion and excitement that they had while playing the songs fed out into the enthralled audience.
In any of Eric Johnson's shows, there is no partition between performer and audience. When the music kicks in, the two get sucked into a musical trance. But, they also never forget to come back into the state of reality to converse and enjoy each other's company, making Eric Johnson's shows a truly unique live concert experience.