The Nostalgia of Charlie Brown Holiday Specials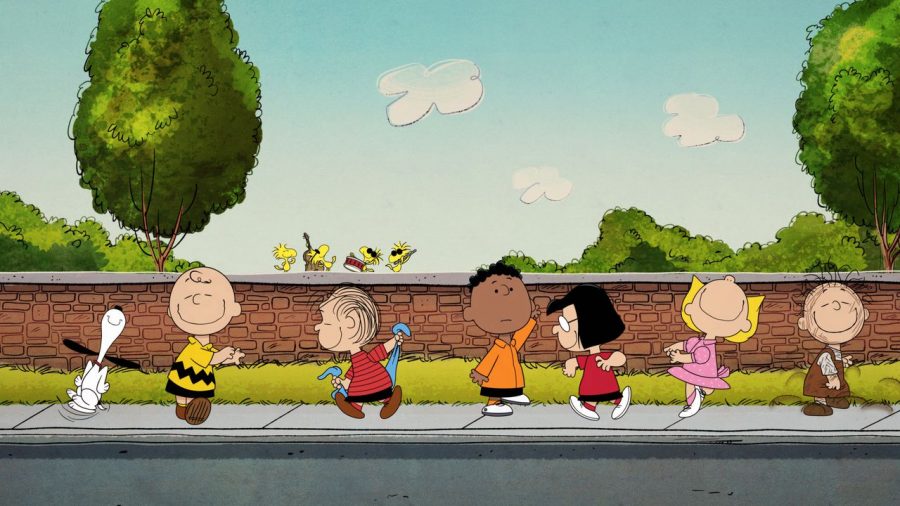 Ming-Jing Qin, Writer
December 1, 2020
The holiday season has finally come, and no matter the chaos this year has brought, there is one element of the holidays that still remains intact, the airing of The Peanuts holiday specials. Every year the familiar characters of Charlie Brown, Snoopy, and friends grace our TV screens as a reminder of the simplicities of life during a more innocent and lighthearted past.
Since A Charlie Brown Christmas first graced television screens across America in 1965, the Peanuts TV specials have become a sacred childhood memory to many. Each special is a joyous ride through the humble life of Charlie Brown and his companions as they experience the true meaning of the holiday season: the bonds of family and friendship. 
Amongst our BCA community, students reminisced on their own experiences with Charlie Brown. One student is instantly transported to a fond memory of school, where Charlie Brown feels "like I'm back in my second grade classroom, and we're having a pajama party and all our seats are pulled up as close to the smartboard as we could so we could watch [the specials]." 
Another is reminded of their family as they rewatch the specials' iconic moments. Most associate Charlie Brown with happier times in their lives when they weren't so overwhelmed by stress, the perfect juxtaposition of our anxiety-filled academy life. 
There is magic in The Peanuts specials that gives it this incredible ability to allow people to forget, if only for thirty minutes, of the troubles of the day and be comforted by the wholesomeness of these characters. A BCA student writes, when recalling Charlie Brown memories, they "remain overtaken by a sense of warmth." This is the loving touch of nostalgia. 
Nostalgia is what transcends time, allowing us to relive the feelings and emotions of our past. Charlie Brown is the perfect picture of nostalgia. Each special is in its own merit a timeless piece, and the collection as a whole remains intact under the name of Charlie Brown by its classic motifs. You cannot go watching a Charlie Brown special without hearing the familiar jazzy tunes of the theme song "Linus and Lucy."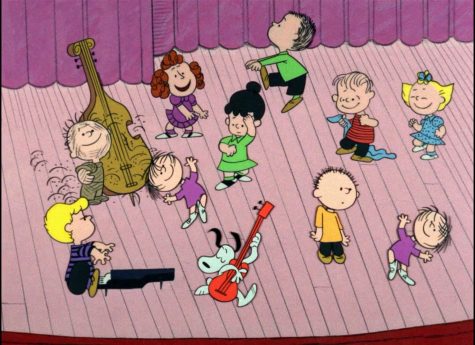 The unique quality of incorporating this slow jazz score to accompany the animations was seen by CBS executives, who first brought the Christmas special to life, as a miss. In fact, they didn't have high hopes for A Charlie Brown Christmas at all. But after it was broadcast, about half of all American households had turned their screens to watch it. From that point on, "Linus and Lucy" has become the distinct voice of the specials for half a century. 
Aside from the music, the true draw of The Peanuts is the characters themselves and their iconic personalities. In a recorded survey on "The Nostalgia of Charlie Brown Holiday Specials", three quarters of BCA students said that it was Charlie Brown's line "good grief," which was a recurring motif throughout the collection, that made the specials the most memorable. This was followed closely behind by the endearing friendship of Snoopy and Woodstock along with each special's opening scene in which Charlie Brown attempts to kick a football. 
The Peanuts characters are a bunch of children. The complications of their lives consisted of deciding who to play with, what to ask Santa for for Christmas, and whether or not Lucy would pull the football away right at the exact moment in which Charlie Brown would go to kick it (in which she always did). The plots were merely there to emphasize the idea which the whole collection revolved around, the friendship of children. Any adult characters were never drawn into animation but rather acknowledged from a distance with their voices muffled to sound like jibber jabber. What makes the special so wholesome is the fact that all the characters were voiced by kids. The young Peter Robbins, who played Charlie Brown in the 1965 Christmas special, once recalled having to be fed half a sentence by half a sentence by director Bill Melendez. The struggle was worth it for nothing can beat the authenticity which Peter Robbins' Charlie Brown brings to life. 
Times have changed. We no longer watch television to the extent that previous generations have. It is now the age of streaming services. So what does that mean for the one time a year televised Charlie Brown specials? They are still free to watch on PBS and PBS kids, with "A Charlie Brown Christmas" airing on Dec. 13 at 7:30 p.m. local time. Although, as of this year, Apple TV + has struck a deal with PBS to rights over Charlie Brown, meaning the streaming service will also air the beloved specials on their platform. 
The Peanuts are not children's movies, they are movies for all generations. Each year the specials expose a new generation of kids to the awe of Charlie Brown and welcome back old ones to reminisce on good memories from their nostalgic pasts. 
Whether or not you celebrate Christmas, The Peanuts has something for everyone. Whether you relate to Lucy Van Pelt's brutally honest truths on holiday commercialization, adore the innocence of Sally's belief in Santa Claus, or are just like Charlie Brown, trying to find meaning during trying times, "A Charlie Brown Christmas" has this special magic to bring people together. 
To prepare for the holiday season, it is best to keep the wise words of Charlie Brown in mind, "It's not what's under the Christmas tree that matters, it's who are around it."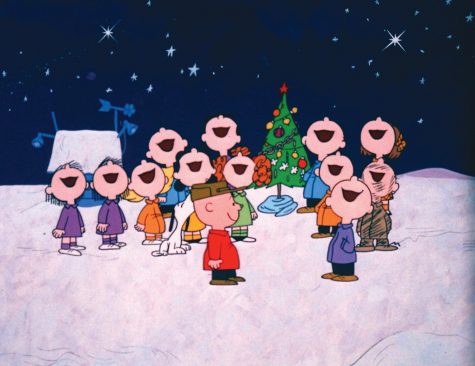 About the Writer
Ming-Jing Qin,
Hi, my name is Ming-Jing Qin. I'm a freshman in AVPA-M. I'm a first-year writer for the Academy Chronicle. I mostly like to focus on reporting cultural...