Study. Sigh. Study
Hang on for a minute...we're trying to find some more stories you might like.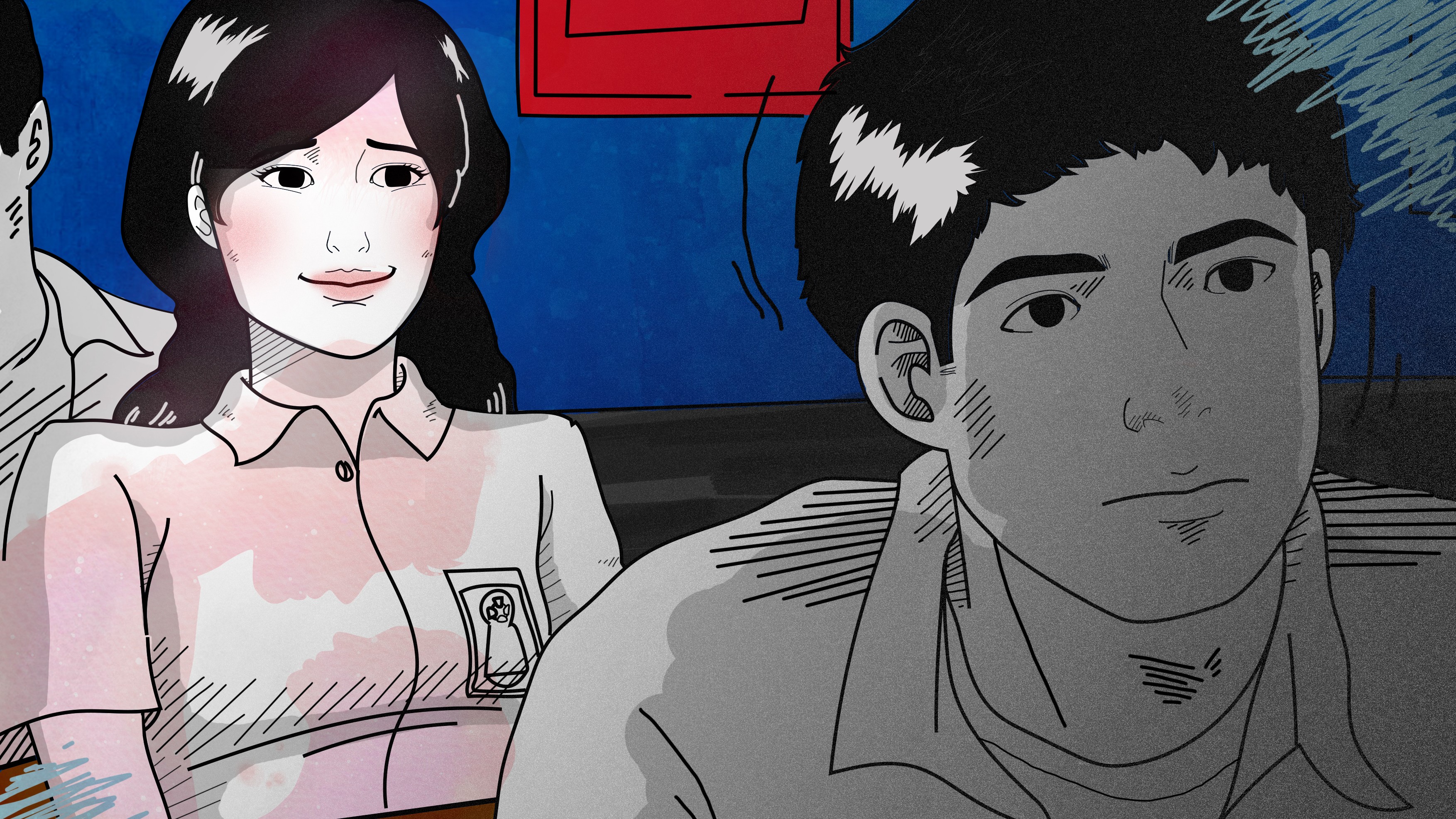 "I was talking to him during my frees instead of doing my Historical Investigation."
School crushes can serve as an academic obstacle, according to Bergen County Academy students.
Many feel that infatuations can be distracting and have a negative effect on individual productivity. "I had a good GPA last year," says one sophomore humorously, "and then I got a crush." Perhaps these innocent crushes are not so innocent after all.
Most directly, having a crush impacts a student's use of free time. "During my frees, I always find myself talking to the guy I like, wasting a lot of time that I should be using to complete assignments," says an anonymous freshman. "The other day, in fact, I was talking to him during my frees instead of doing my Historical Investigation. I was up all night finishing it when I got home."
Another student, a current sophomore, elaborates on these feelings: "It's hard to work in commons or the lower cafeteria when your crush is there because, usually, all you can think about is them. You're thinking 'Did they see me? Should I go over there and talk to them?' when you should be thinking about some upcoming test or quiz."
On the contrary, some students find that a crush can be a great source of inspiration. "When you are emotionally affected by someone, regardless of whether you are dating, you care about how you present yourself around them," explains a BCA student. "Having someone you want to impress in class can not only make that class more interesting, but motivate you to participate more -or at least sound like you know what you're talking about."
Mixing passions with school life can have numerous consequences. An anonymous AAST sophomore effectively concludes, "I think that whatever impact your crush has on your work, they definitely will add some 'spice' to BCA life."